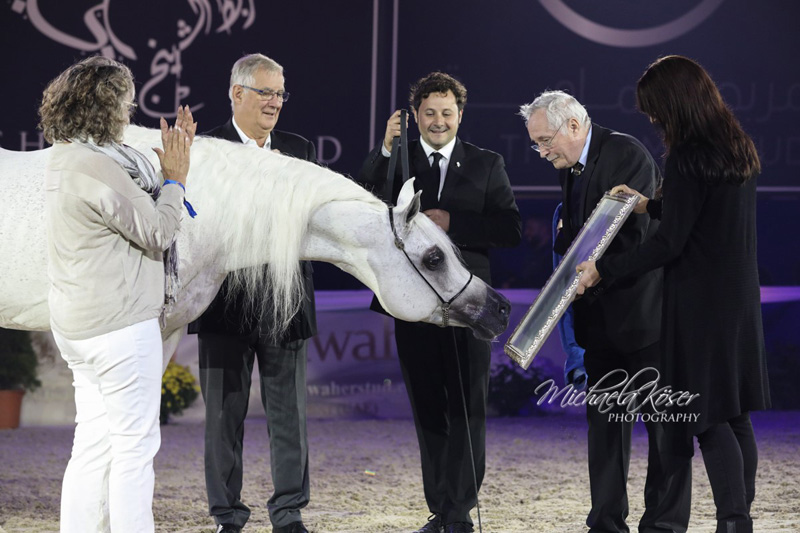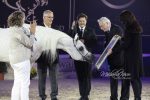 AL LAHAB – a very special horse at the All Nations Cup 2019 in Aachen
Sunday, 29.09.2019 – an unforgettable day at the All Nations Cup 2019 in Aachen
Once again it was a huge honor for me to be able to draw the picture for the this year's Lifetime Award at the All Nations Cup in Aachen. This year, the now 20-year-old Arabian elite stallion AL LAHAB (Laheeb x The Vision HG) was honored. It was a great pleasure for me to draw this wonderful and incomparable horse in pastels and even to be able to experience live. The prize was awarded to the proud owners of AL LAHAB, Inge and Hansjuergen Friedmann, from the Arabian stud Lunzenhof.
It was again a fantastic weekend in Aachen and I was very happy to see again my friends and acquaintances and meet new people .. :-)
A heartfelt thank you goes as always to Wolfgang Eberhardt, chairman of the Association of Breeders and Friends of the Arabian Horse e. V. (VZAP), who made all this possible.
Photos: Michaela Köser
Photo reference for the pastel painting of Al Lahab: Martin Kubat – thank you very much! :-)
… and here are a few impressions of Al Lahab with his portrait: