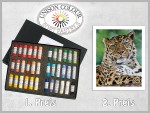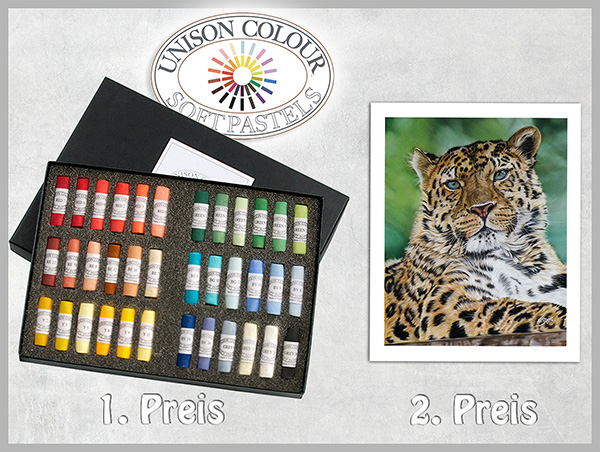 In cooperation with Unison Colour Soft Pastels,  I started on my facebook page a competition. Great prizes are waiting …;-)
You can participate up to and including Sunday, 23.11.2014, 19:30 clock.
The 1. prize is a brand new box with 36 soft pastels by Unison Colour. The winner can choose between the color sets "starter", "landscape" and "portrait".
The 2. prize is a high-quality art print of my pastel drawing "Amur Leopard Akin" in size 24 cm x 30 cm.
Details on my facebook page!
Good luck! :-)