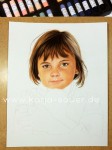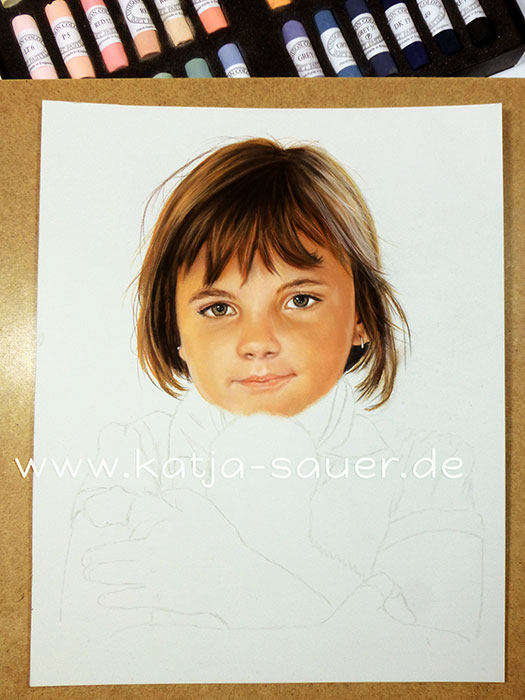 Portrait painting – a new challenge
Again and again I am asked if I offer also portrait painting on commission.
Yes, now I finally dared me to the subject of portraiture. :-)
I am working on a children's portrait. In contrast to animal drawings, portrait painting is a very different challenge for me. Painting realistic skin is not easy and it it is not comparable with painting fur of animals. Many subtle tones, shades and colour transitions make the task really challenging for artists of all levels.
If I draw animals, I focus mainly on the eyes to reflect the character. In portraiture a lot more factors play a role, such as eye shape, mouth shape, nose shape, etc.
With my portrait painting, I am trying to create not only the pure representation of the respective people, but to capture the mood and character traits.
Please feel free to contact me if you want to commission a portrait painting.
You can find a price list for portraits in the menu item prices.